05 Oct

Bella Lives Up To Its Beautiful Name

Bella Lives Up To Its Beautiful Name

Real Estate Guide
By Pamela Sosnowski

Since 2003, Bella has been serving the beauty needs of Madison area residents and helping entire families look and feel confident. The salon is conveniently located in the Homestead Shoppes across from UW Research Park and performs services six days a week, from Monday through Saturday.

As a full-service Aveda salon, Bella offers customers a wide range of hair, spa, and nail services. Bella's staff perform haircuts, hair color, scalp therapy, waxing treatments on just about any area of the body, pedicures, manicures, foot and hand treatments, and more. "We constantly educate ourselves and stay up-to-date on the latest trends and techniques," says the salon's manager, Heather Bauer. "We are well educated on all aspects of our industry. That goes for the products we use – and really believe in."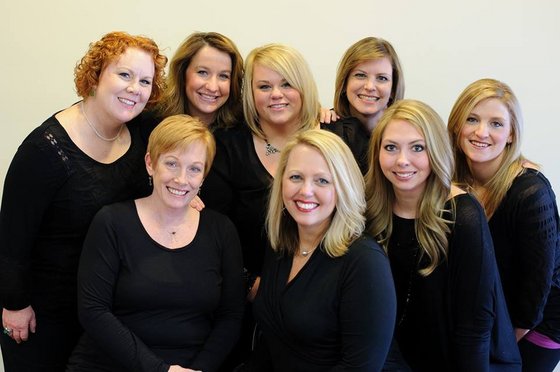 Bella's staff is comprised of eight stylists with decades of combined experience including many years working directly with Aveda, a manufacturer of skin and hair care products with an emphasis on organic, plant-based ingredients. Bauer herself was Bella's very first employee who started working with the salon in 2003 when she was 17 years old. Now she is the salon manager as well as a stylist.
Every year, the salon hosts its "Beauty For A Cure" event where 100% of the proceeds – including tips – from performed services that day go towards the UW Carbone Cancer Center for cancer research and treatment. One of Bella's owners is a cancer survivor herself, which makes the event a passionate cause for her and the staff. "We strongly believe in helping each other and each other's clients," says Bauer. This year's Beauty For A Cure event will take place on October 25.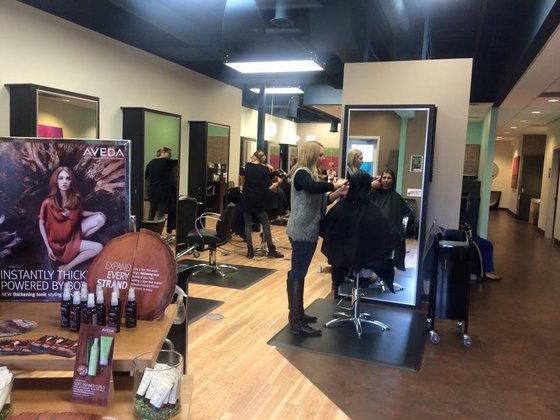 Bella's patrons are so enamored with the service they receive that they salon recently won Madison Magazine's Best of Madison award for top hair salon, beating out over 35 other businesses. "Our customers are so excited we placed Bronze in Best of Madison," says Bauer. "Our guests like that they know each team member at Bella." Online reviews for the salon have been nothing but positive.
The salon's staff enjoys getting to know their customers and helping them achieve their beauty goals. "We have a close-knit team and we really value our relationship with each other as well as every guest," says Bauer. "We take pride in the Aveda philosophy: to care for the world we live in, from the products we make to the ways in which we give back to society."
– See more at: http://www.wisconsinrealestate.com/articles/bella-salon-lives-up-to-its-beautiful-name#sthash.HNtwdGBa.dpuf